Popularly known as 'Colégio Church', the Church of Saint John the Evangelist is an admirable example of 17th-century religious architecture. Considered one of the most beautiful monuments in Funchal, this temple marks the transition from international Mannerism to Portuguese Baroque.

Located in the parish of São Pedro, the Colégio Church is one of the richest in the archipelago of Madeira. With a longitudinal plan and three intercommunicating chapels, its interior reveals a unique gracefulness. It stands out, first of all, for the gilded carvings that decorate its chapels - these 17th-century carved altarpieces are considered some of the most valuable in the country.

Be sure not to miss the Onze Mil Virgens (Eleven Thousand Virgins) Chapel, with its painted roof imitating a vaulted ceiling with lunettes and its sides covered with tile panels, as well as the historic organ and the various 17th- and 18th-century paintings that decorate it.

We should also highlight the emblematic windscreen door in the atrium, carved in sugar-box wood, flanked by two shell-shaped holy water basins. On the other hand, on the Colégio Church's façade we can find reliquary busts of St. Ignatius of Loyola, St. Francis Xavier, St. Francis Borgia and St. Stanislaus.
The Colégio Church, in Funchal, is one of the most emblematic Portuguese religious monuments of the 17th century. This Jesuit temple has an invaluable historical and artistic heritage.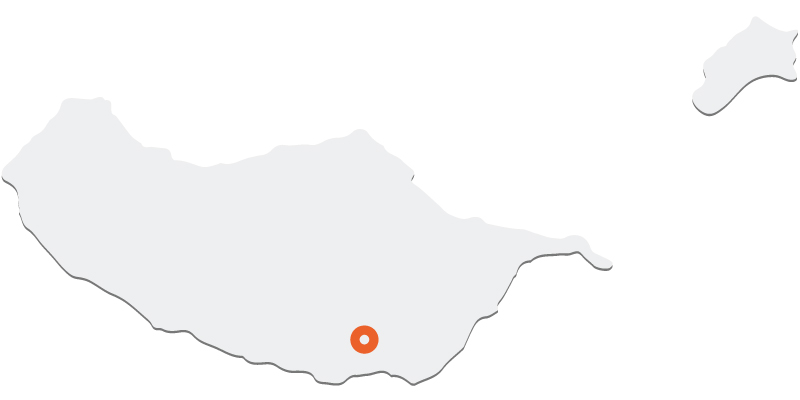 Contacts
Rua dos Ferreiros nº 11 | 9000 - 082 Funchal
Monday to Friday: 17:00 | Saturday: 17:00 | Sunday: 10.00 -12:00 | 19:30 - 21:00