Caminho Real do Monte is a 4.2 km trail which takes about 2 hours.
It links Ribeira das Cales, where the mountain environment of the Funchal Ecological Park prevails, to the parish of Monte, whose historic centre has an extremely valuable heritage.

At the start of the walk, next to the Funchal Ecological Park Welcome Centre, you will cross an old canal dating back to 1784: Levada das Cales.

The woods surrounding Caminho Real do Monte draw attention with their diversity of indigenous and exotic vegetation, as well as the birds that live here.

In this area of the park, you will pass by the Ribeira das Cales plant nursery and the Pico Alto viewpoint, from where, at an altitude of 1129 metres, you will have a panoramic view over the municipality of Funchal.

The Caminho Real do Monte trail then follows the historical Caminho Real no. 24.

As you arrive to the parish of Monte, you will have the opportunity to visit some points of interest such as the Mother Church or the Monte Palace Madeira garden. Back to Funchal, you can then enjoy going on a ride in the traditional wicker sledges or in the cable car that overflies the south coast.
Distance: 4.2 km
Difficulty: Moderate
Duration: 2 hours
Start/End: Ribeira das Cales - Funchal Ecological Park Welcome Centre / Monte
Max. Altitude / Min. Altitude: 1130 m / 550 m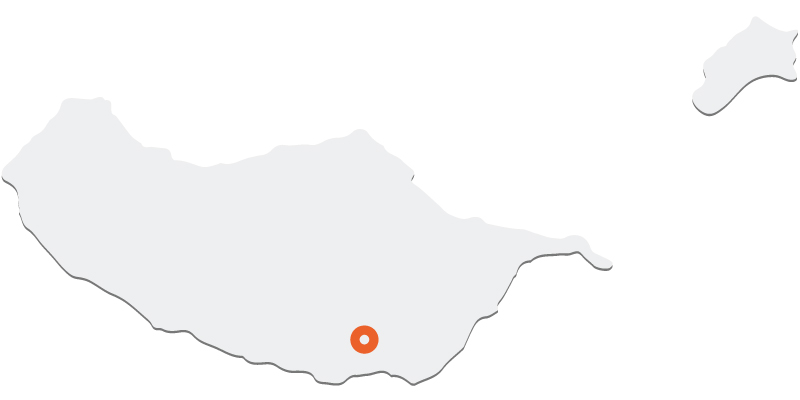 IFCN Madeira
Rua João de Deus 12 F, RC C
9050-027 Funchal